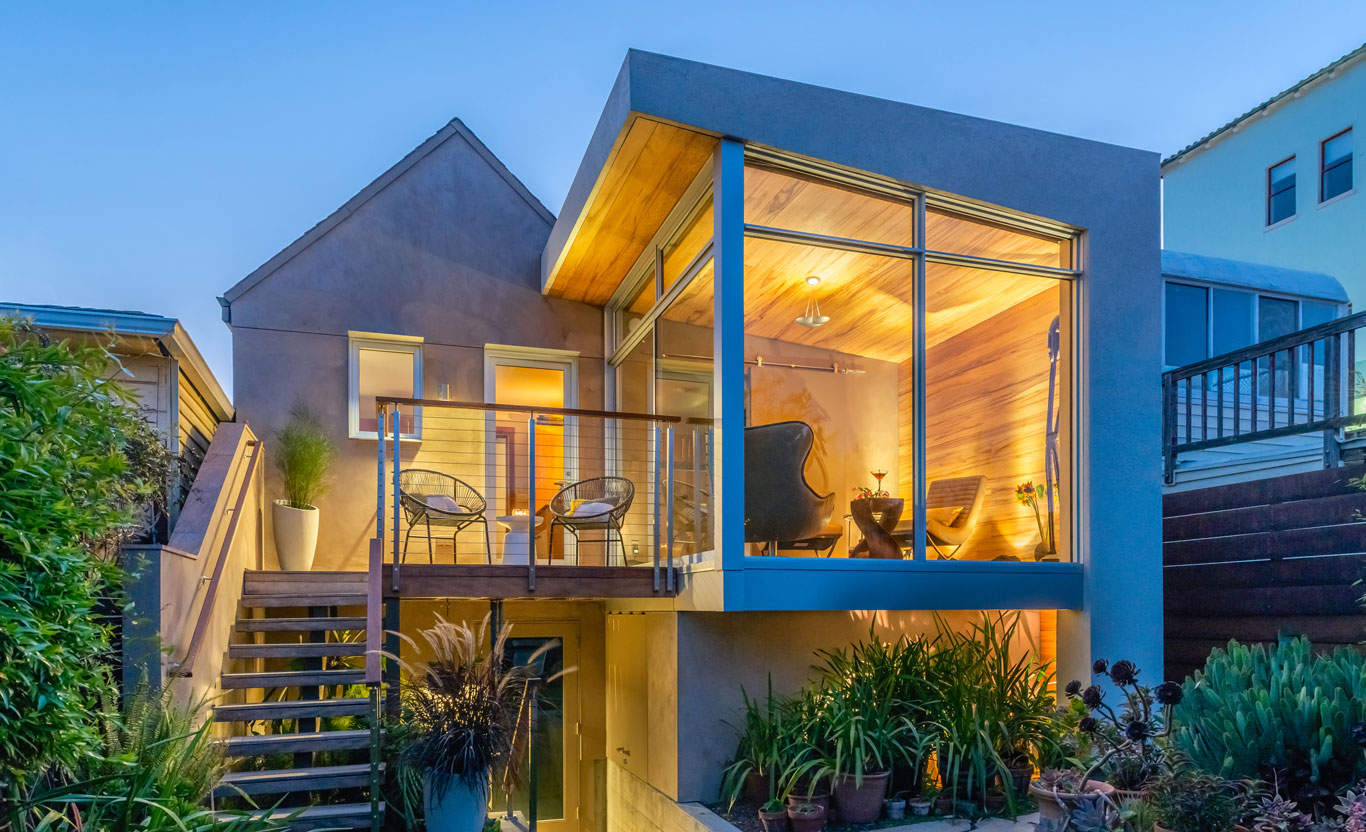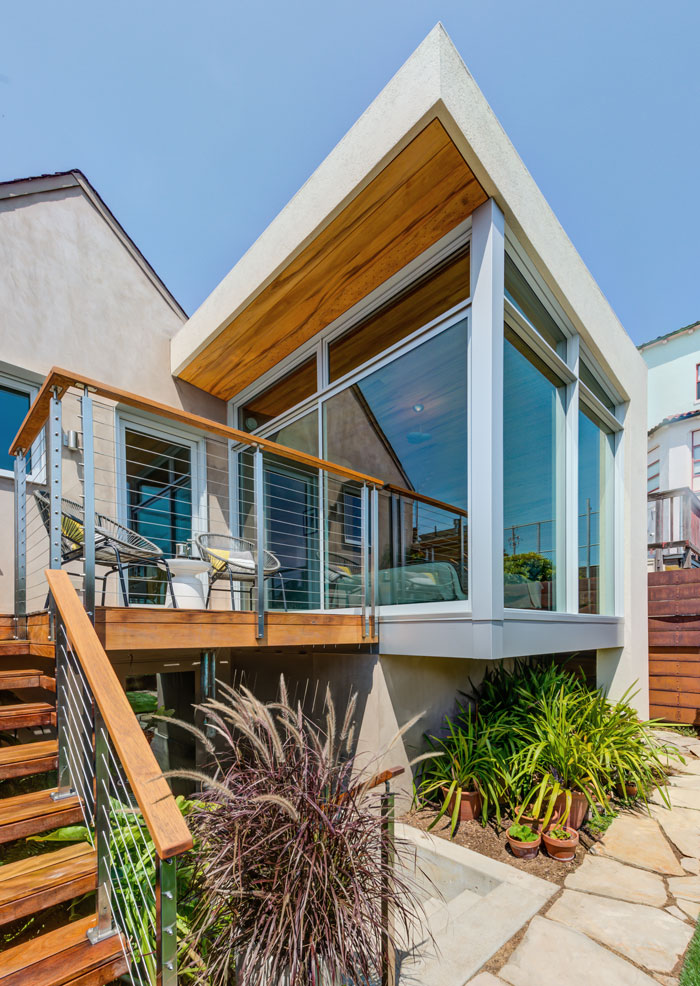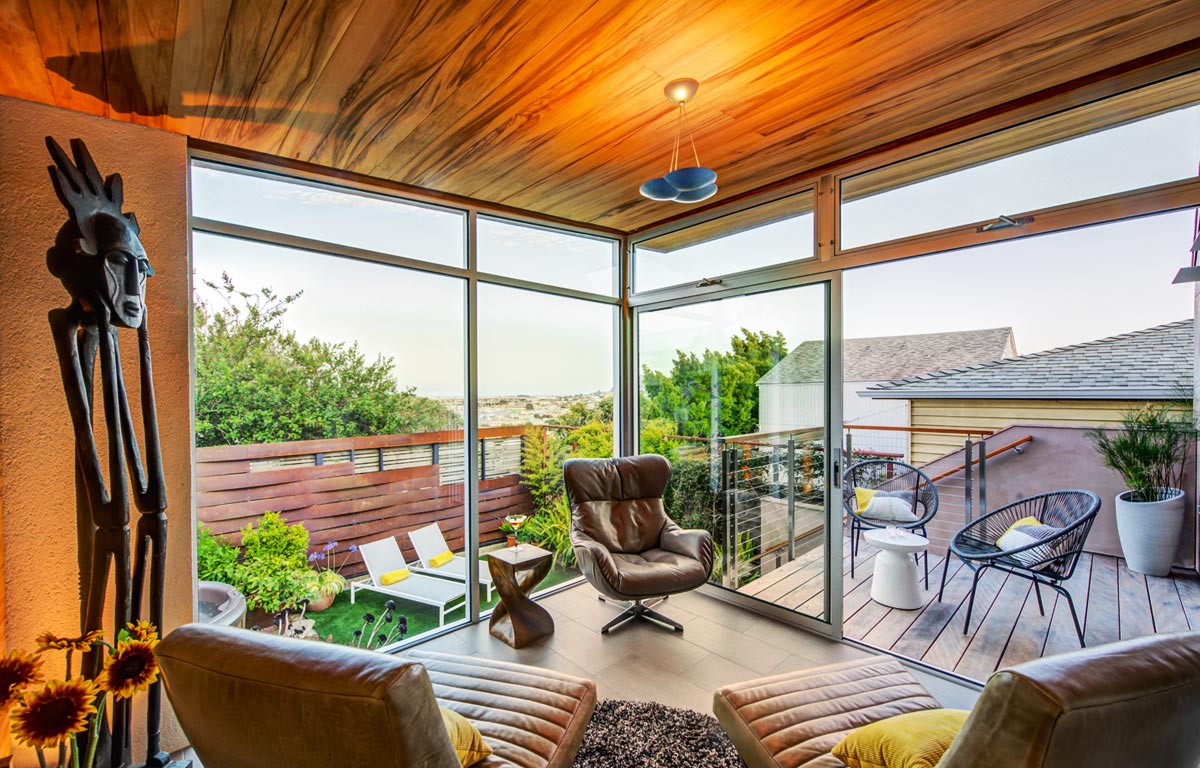 Winner 2017 NARI Remodeling Award
…the shape of a "boomerang" provides shade and a sense of enclosure while still being open to the yard and the views.  And since the walls on 2 sides are glass, when you are in the garden, you can see right through the space to the wall of the house beyond — making a small garden space seem twice as large.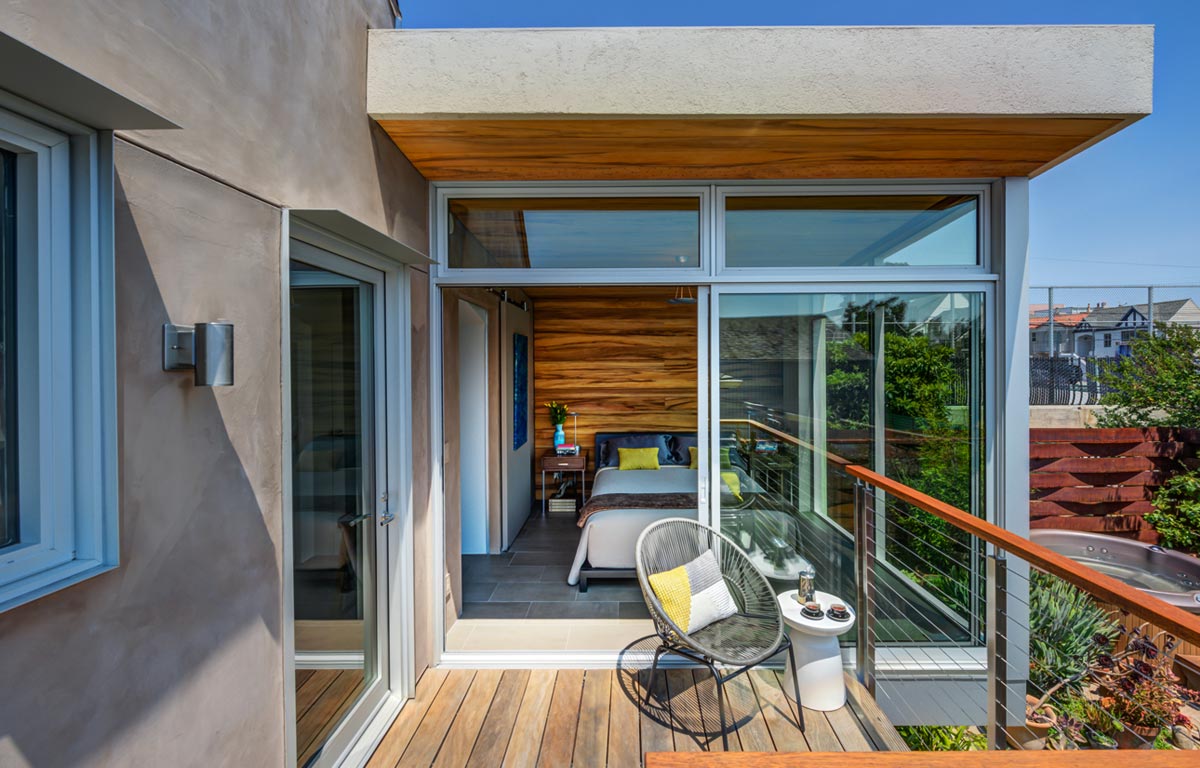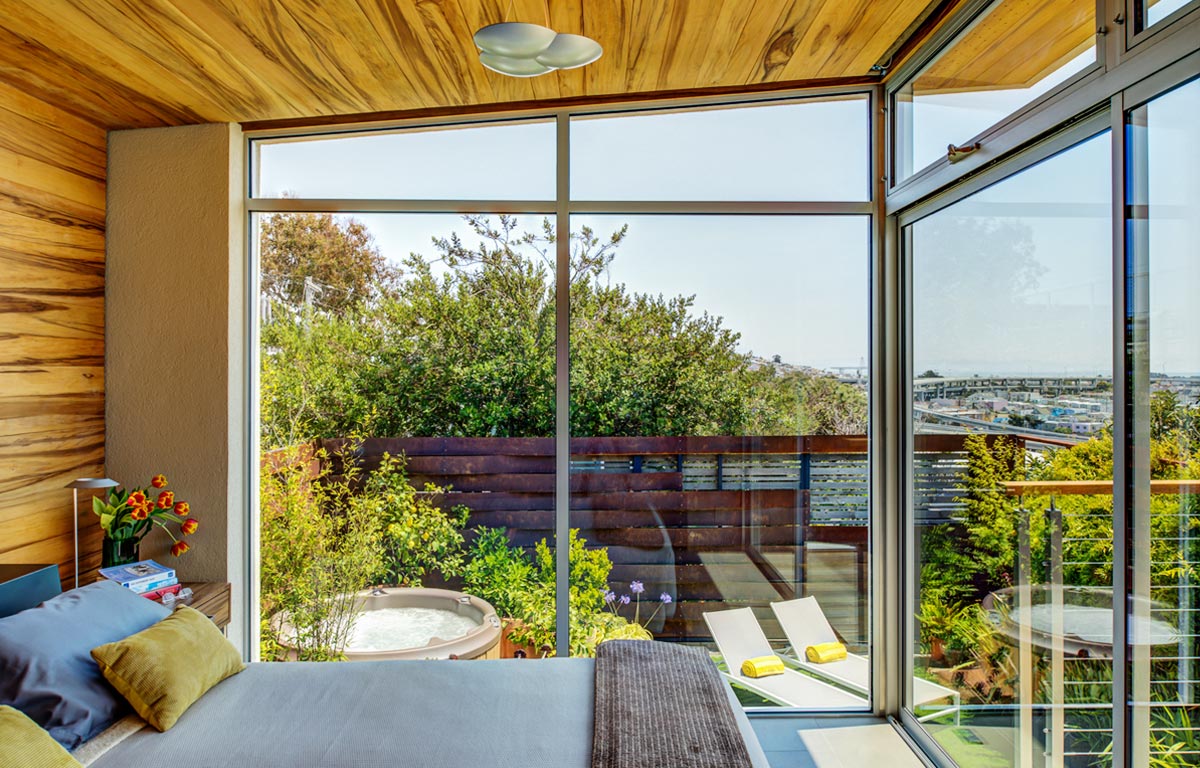 Marc and Mark are true professionals and great people. They always have their clients' best interest at heart and work hard to execute well thought-out design. It has been, and continues to be, a pleasure to build with them.
— MATAROZZI PELSINGER Builders
Project Description
This typical Bernal Heights bungalow began life in the early 20th century as a 3-room home to house refugees from the San Francisco fire of 1906. During the intervening century, successive additions and modifications increased the number of rooms and physical amenities but the architectural form remained frozen in a historical context. An ambitious plan to add a functional second floor presented the owners with the opportunity to re-consider the architectural form commensurate with early 21st century sensibilities.
Beginning with a complete replacement of the foundation, a full-height basement was created for storage and required parking. Main level rooms were opened to each other, allowing previously small spaces to feel larger and to draw light from multiple sides of the house. The creation of 2 additional sleeping rooms and a bathroom on the upper floor allowed the expansion of public rooms on the main level, facilitating a greater sense of space in the living areas.
While decidedly modern in form and scale, the new building also defers to its context through the re-interpretation of architectural elements such as bay windows. The use of natural materials links the building to its neighbors while simple details emphasize the contemporary nature of its construction.
Intended to be a model of energy efficiency, the home will utilize hydronic radiant floor heat, photo-voltaic electrical systems and other energy conserving systems. Recycled content materials used in construction will also help decrease the environmental costs associated with the renovation.
Project Team
Architecture: Marc Lindsell, 2M Architecture
Interiors: Mark Tetrault, 2M Architecture
Builder: Michael Hamman General Contractor
Photographer: Treve Johnson