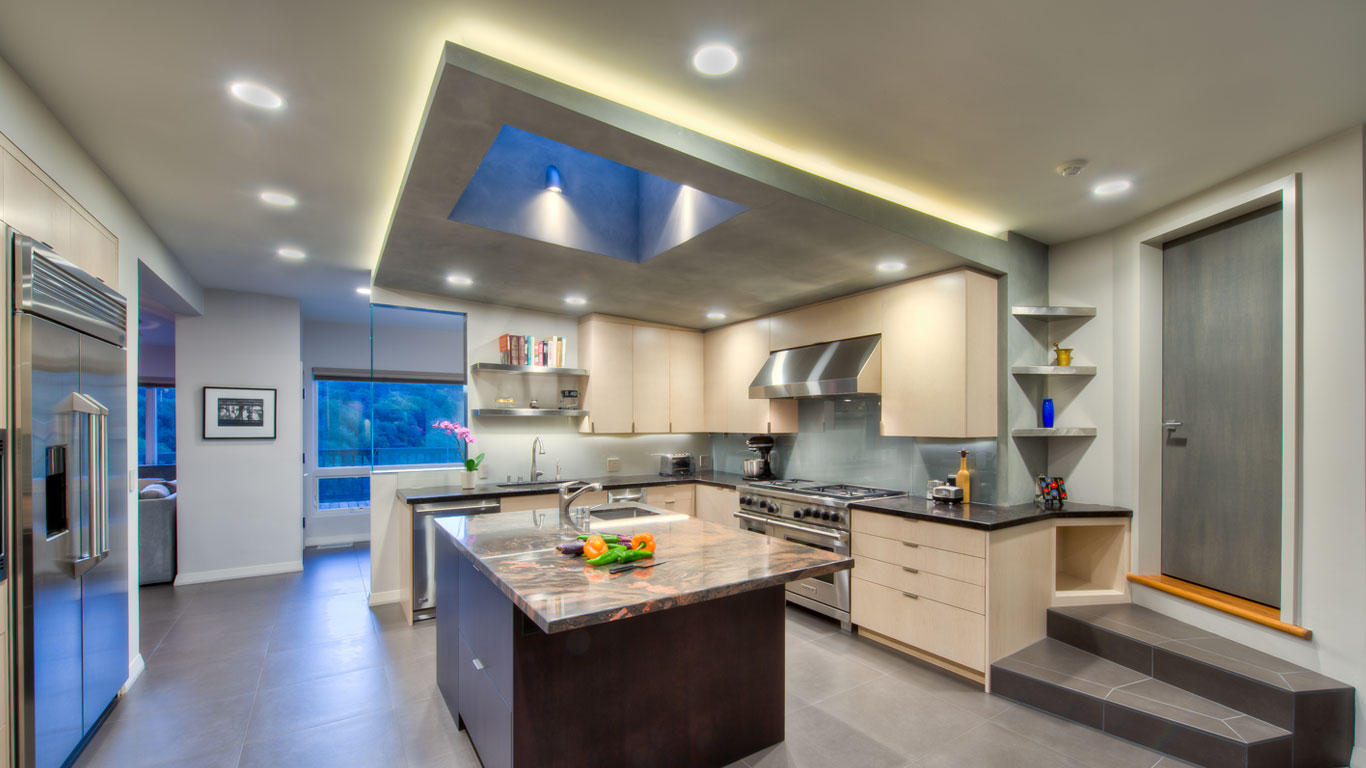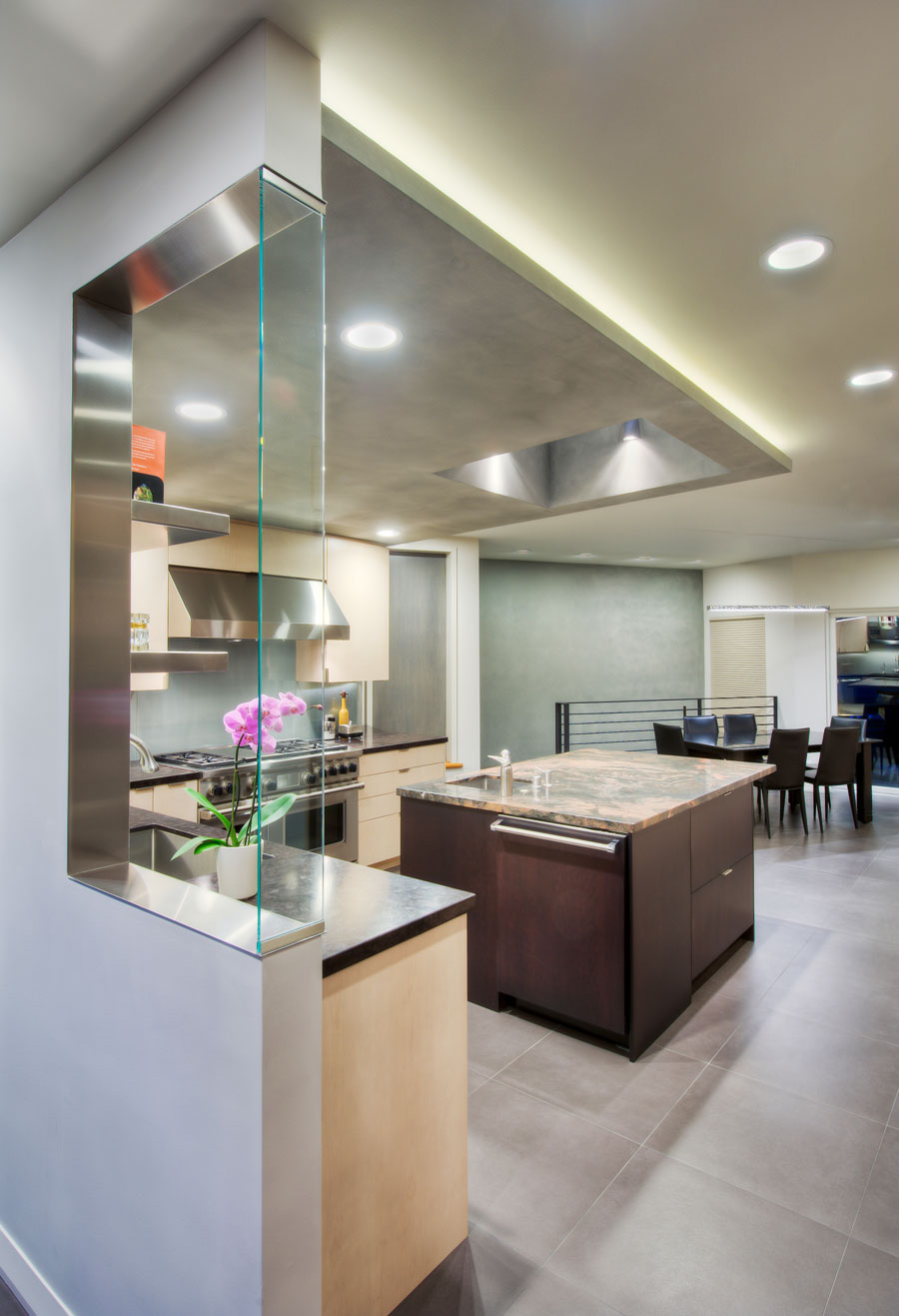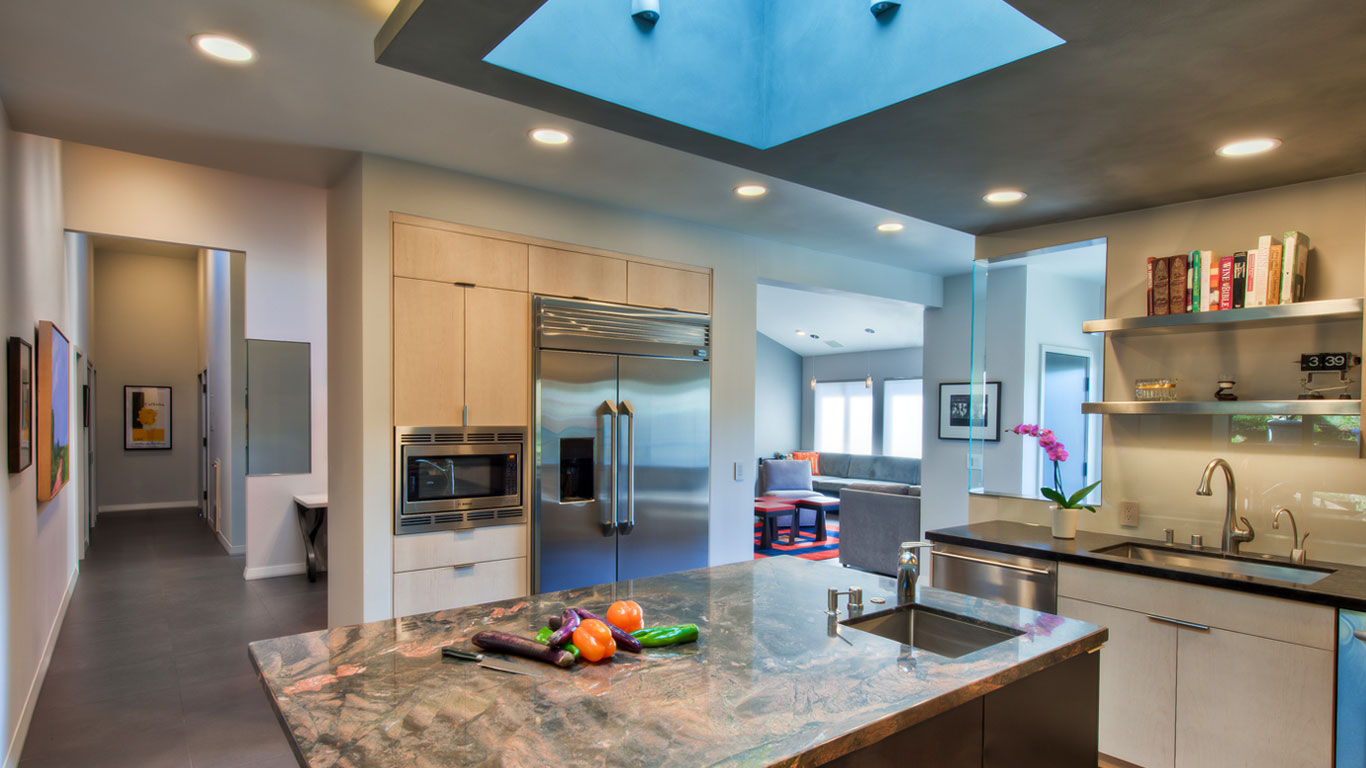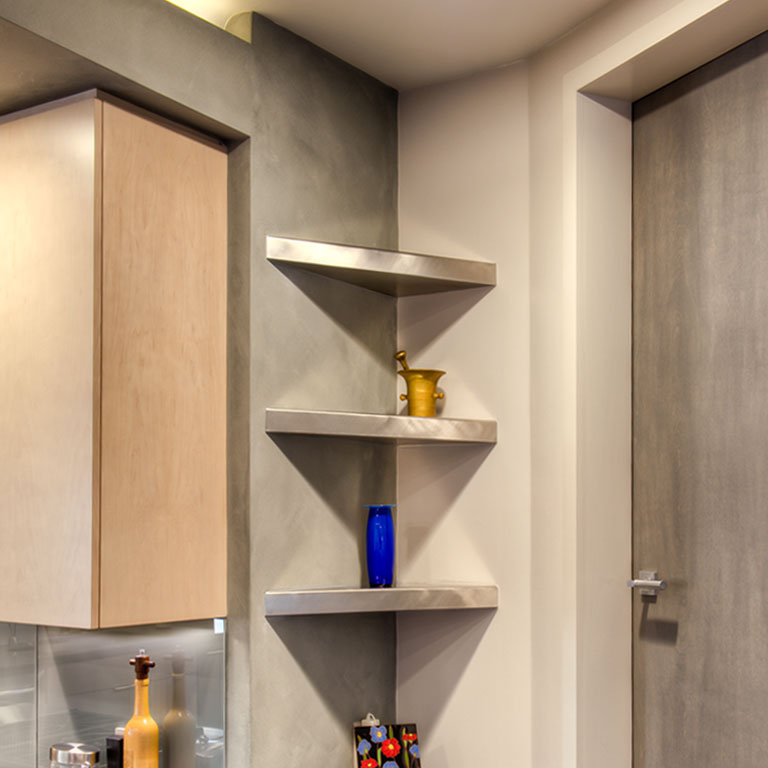 We love the design, had a great time working with them, and got nothing but compliments about them from the other professionals involved in the project.
— JONATHAN A.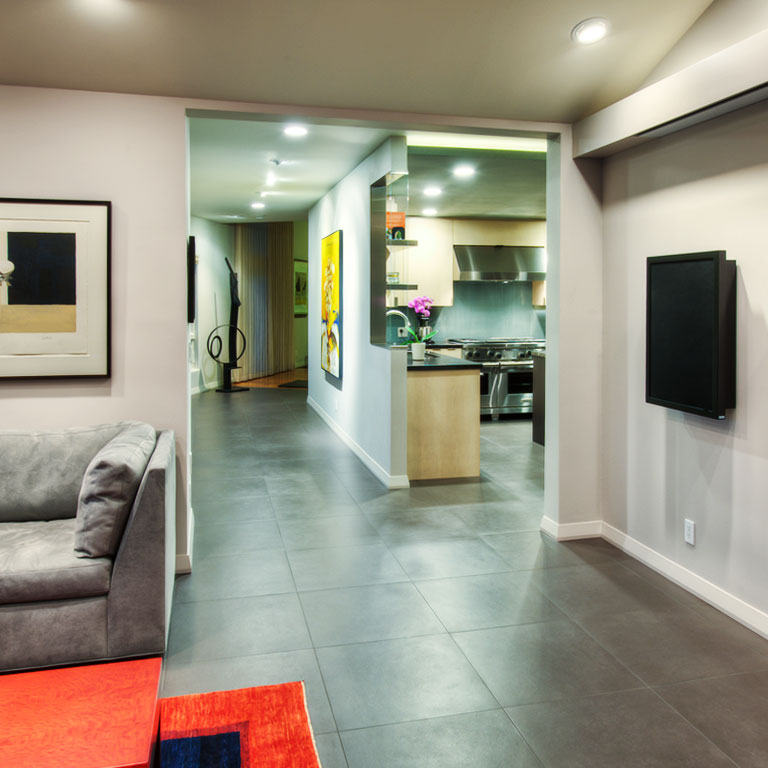 Project Description
The impetus to renovate this kitchen stemmed from multiple desires to upgrade finishes, to improve the functionality of the work areas and to improve the visual links to the rest of the home and site. Further interviews with the clients revealed that they wanted the Kitchen to be conceived as a sculpture within which they could live.
By carefully separating the primary areas (clean up, cooking, eating) and also moving storage functions into a recessed niche, it became possible to improve the circulation for the Kitchen and adjacent areas. So that the Kitchen could be visually integrated into the home, several openings were enlarged between rooms. New window elements were created to visually frame views of the natural landscape.
A sloped ceiling form was created above the working areas of the Kitchen in an effort to create a sense of architectural scale within the larger open-plan room. The skylight was relocated to cast its light above the island work surface. A cove light detail adds ambient light to the room while emphasizing the architectural ceiling detail.
Project Team
Architecture: Marc Lindsell, 2M Architecture
Interiors: Mark Tetrault, 2M Architecture
Builder: Jon Wolverton
Photography: Treve Johnson