Holiday Cooking and Owner's Manuals
It may seem incongruous at first to imagine why these two concepts would be related, but this is a timely, cautionary tale.
Always in the course of new construction, there comes the time when the end is in sight. Sometimes the close of the project is behind the original schedule and that reality is beginning to crash into the family holiday season. More than once clients have had to rush from unpacking boxes to setting the dinner table for a Thanksgiving feast. Meanwhile, the builders are packing up their tools and pulling off the property.
In one case, delightful clients were finally taking possession of their new kitchen, replete with new high-capacity cooking equipment. A dream kitchen realized after years of planning, design and construction, it was now becoming the setting for their first Thanksgiving gathering – and they had invited a large group of family and friends to "unveil" the kitchen and to share the holiday.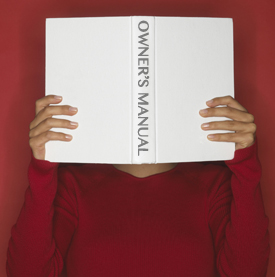 Confident that the new commercial range was up to the task of roasted potatoes and eager to save time, our client did as he usually would with the old oven – dropping the dish into the oven and setting the pre-heat level. Very shortly after and with guests at hand, smoke began to billow from the oven as smoke alarms "chimed". Fortunately, the exhaust hood was capable of about 900 cubic feet / minute draw so the room was evacuated of smoke – and guests – in seconds.
What our client didn't know yet is that this sophisticated new range was designed to pre-heat very quickly, using all available power to do so. Guidance in the operating manual recommends there be nothing inside the oven during pre-heat. The resulting charred potatoes were tragic but the story has become a cautionary tale about getting familiar with new equipment before putting it to the test.
In our project specifications, we always ask that the builder provide an Owners Manual for the building; a binder that contains all of the operating instructions, warranties and other information vital to the building operation. Please take a few minutes to read through this Manual – don't let this happen to you!!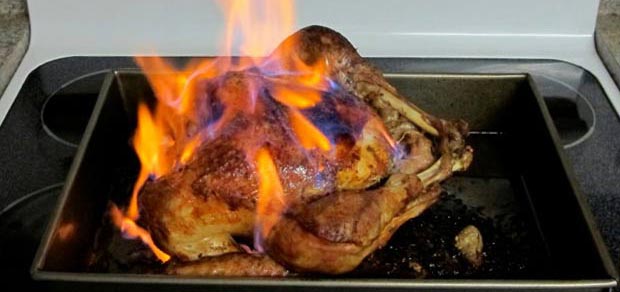 Here's hoping your family is gathering in gratitude and plenty. Happy Thanksgiving!